Top 10 Talented Celebrities That Deserved To win Oscar But Didn't
list
Mar 26, 2021
Being a talented actor doesn't automatically equal an Oscar win. We believe that there are a few valid reasons why some actors haven't win an Oscar yet. Below, you can find some of our observations and assumptions. For example, some actors are still Oscar-less because they stay within a certain line of roles, some prefer to stay away from events that could give them points, like at the ceremony following the event, and some just aren't lucky enough.  Here are the 10 actors who should have an Oscar by now, ranked by their worthiness, as well as the roles that should have won them a little gold man, in my humble opinion:
10. Brad Pitt
Nominated 3 times for acting, though he technically took home an Oscar as a producer on the Best Picture-winning 12 Years a Slave.
Should Have Won: For playing a deranged (but possibly brilliant) mental patient in Terry Gilliam's Twelve Monkeys.Although he has an Oscar for producing 2014 best picture winner "12 Years a Slave," one of Hollywood's biggest stars has never won an acting Oscar. He's been nominated for "Moneyball," "The Curious Case of Benjamin Button," and "Seven Monkeys."
9. Robert Downey Jr.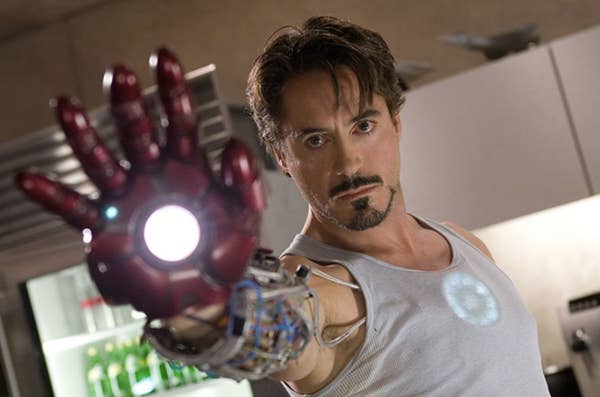 Nominated Twice, for a dramatic role and a comedic role.
Should Have Won: For Tropic Thunder. Long before he sold his soul to Marvel, Downey was a versatile actor who'd surprise audiences with his choices. As great as he was in Wonder Boys, Less Than Zero, Chaplin and Kiss Kiss Bang Bang, his straight-arrow take on pretentious celebrity in Ben Stiller's searing satire should have earned him an Oscar.
8. Liam Neeson
Nominated once, also for Schindler's List. That's right. Long before he was an action hero, kids, Liam Neeson was a respected thespian. Doing this list, I'm surprised that he hadn't earned more Oscar nominations. Unless he breaks free from the action genre, his number's going to stay at one.
Should Have Won: For Nell, where the rugged and durable Neeson charmed audiences opposite Jodie Foster (who did grab an Oscar nominee for her work in the role).
7. Ian McKellen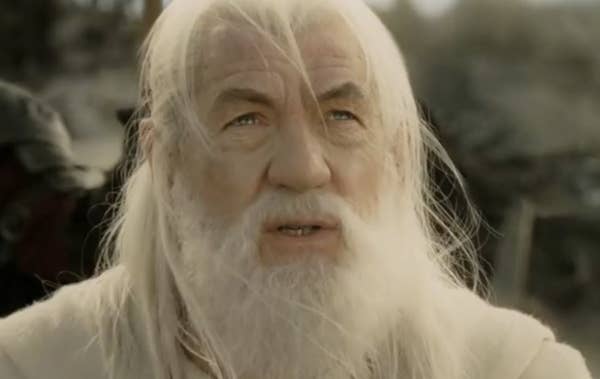 Nominated Twice before, for Gods and Monsters (in 1998) and The Lord of the Rings: The Fellowship of the Ring (in 2001).
Should Have Won: This year, for Mr. Holmes, actually. Sir Ian was outstanding in Gods, and created an iconic character in the Rings series. But his portrayal of an aging, and fading, Sherlock Holmes was fantastic, and it's criminal that his performance was overlooked by the Academy this year.
6.  Edward Norton
Nominated for A veteran of the Oscar circuit, Ed Norton has been nominated three times for: Primal Fear; American History X; and the most recent Birdman.
Should Have Won: For American History X. I loved Norton in Primal Fear and Birdman — and he no doubt has fans from Fight Club — but the actor transformed himself in every way possible for American History X, and that should have earned him the statue that year. He has received numerous awards and nominations, including a Golden Globe Award and three Academy Award nominations. Born in Massachusetts and raised in Maryland, Norton was drawn to theatrical productions at local venues as a child.
5. Johnny Depp
Throughout his long acting career, Depp has been nominated for an Oscar 3 times. In 2004, it was a Best Actor nomination for Pirates of the Caribbean: The Curse of the Black Pearl, but he lost to Sean Penn in the movie Mystic River. Next year he was nominated for his leading part in Finding Neverland but he lost again. In 2008, Depp was nominated again for his leading part in the musical drama Sweeney Todd: The Demon Barber of Fleet Street, but he lost to Daniel Day-Lewis.
Should Have Won: As much as I'd like to recognize some of the roles Depp created with Tim Burton (from Edward Scissorhands to Ed Wood), I think Johnny Depp did Oscar-worthy work in either Donnie Brasco or the first Pirates movie, where he lost himself in the boozy, swooning Jack Sparrow.
4. Gary Oldman
Gary Leonard Oldman (born 21 March 1958) is an English actor and filmmaker. Regarded as one of the greatest actors of his generation, he is known for his versatility and intense acting style. He has received several accolades, including an Academy Award, a Golden Globe Award and three British Academy Film Awards.
Should Have Won: Where do we begin? Sid and Nancy? JFK? True Romance? Leon: The Professional? The Contender? The Dark Knight? Gary Oldman may not NEED an Oscar… but he certainly deserves one. Wouldn't you agree?
3. James McAvoy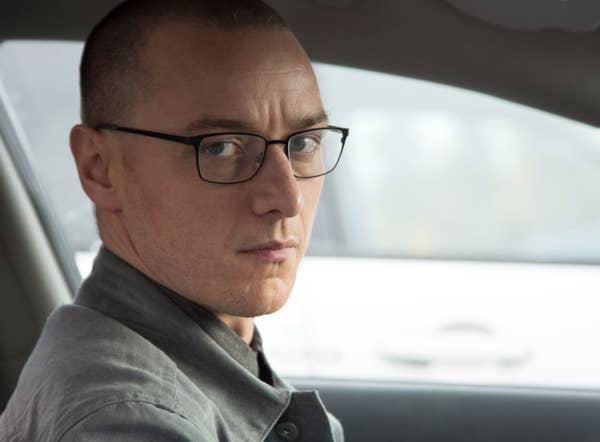 In Split, he played the role of 24 different personalities, managed to switch between them at a moment's notice, and absolutely slayed every single one of them. He chilled me to the core in that movie, and he didn't get anywhere near the recognition he deserved.
2. Bill Murray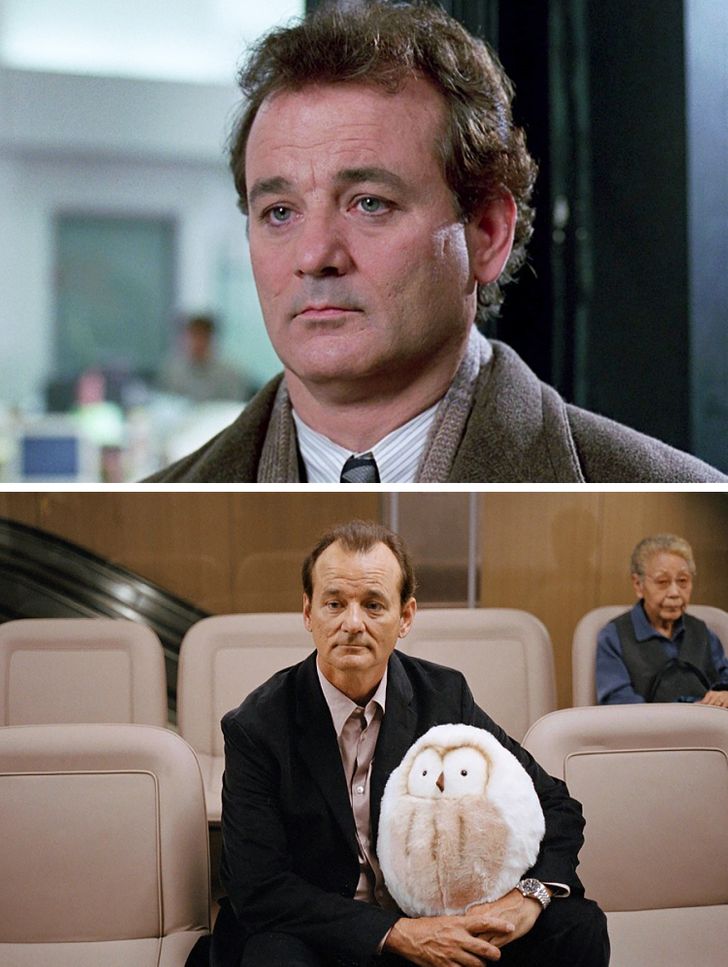 This actor that is so loved by millions was nominated for an Oscar only once in 2004 in the Best Actor category for his part in Lost in Translation. At that time, he lost to Sean Penn. It's interesting that despite Murray's parts in such iconic movies as Groundhog Day and Ghostbusters, he's never won any awards for them.
1. Keanu Reeves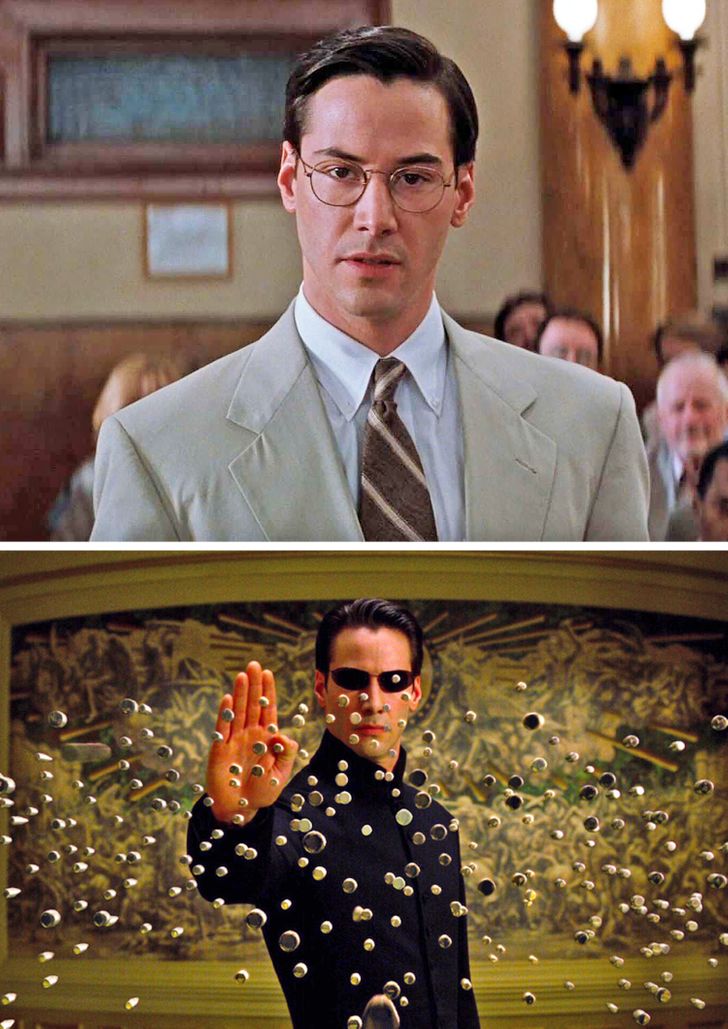 It's hard to believe it but Keanu Reeves has never been nominated for an Oscar. He became a worldwide celebrity after successful movies like Speed and Point Break, and The Matrix made him an iconic figure. Despite the fact that the movies he acted in won many awards including the Oscar, he has only won MTV Movie awards.