Amitabh Bachchan Movies Lists That Changed The Indian Cinema
list
Jul 19, 2021
 1. Zanjeer (1973)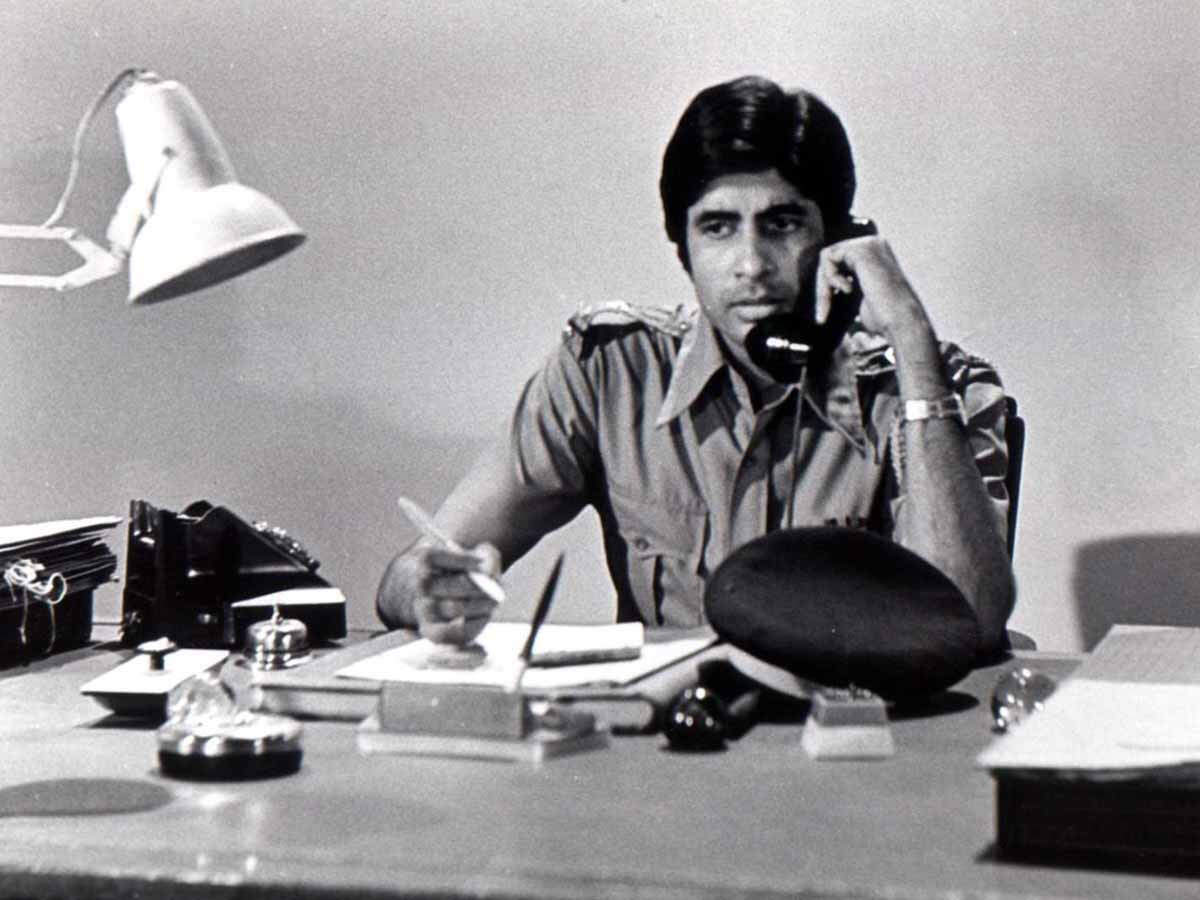 A police officer (Amitabh Bachchan) after the brutal murder of his family seeks some answers from life. Where he was suspended from duty, because of a false story portrayed against him by traitors, when he decides to track down the killer of his family years ago, with the help of a street-wise knife sharpening girl (Jaya Bhaduri), and a Pathan (Pran). He was able to make out one of them as underworld don Teja and promise himself that he would not rest in peace until he takes revenge.
2. Deewaar (1975)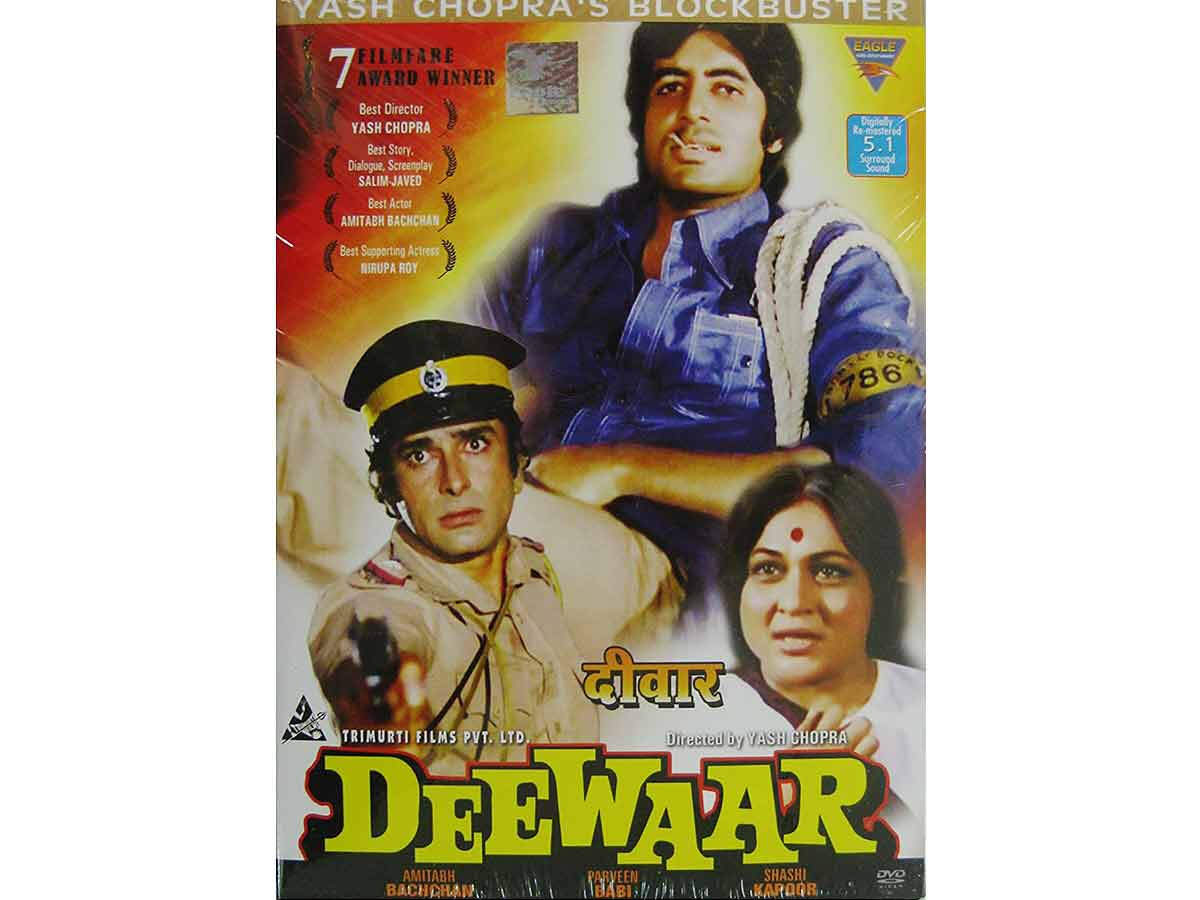 Storyline
The movie tells the story of two brothers, Vijay and Ravi Verma, who follow different career paths: Vijay is a smuggler and Ravi the policeman who is asked to hunt Vijay down. Vijay Verma (Amitabh Bachchan) and Ravi Verma (Shashi Kapoor) are the sons of a trade unionist, Anand Verma(Satyen Kappu), who was defeated and disgraced by the management of his firm using his family as bait. Unable to bear the public disgrace father deserts the family, and the sons are raised by their mother(Nirupa Roy)who brings them to Bombay City, who suffers the trials and tribulations of a poor single mother. Vijay Verma, the elder brother, grows up with an acute awareness of his father's humiliation and is victimized for his father's supposed misdeeds. In the process of fighting for his rights Vijay, who starts out as a boot polisher and becomes a dockyard worker in his youth, becomes a smuggler and a leading figure of the underworld.
 3. Don (1978)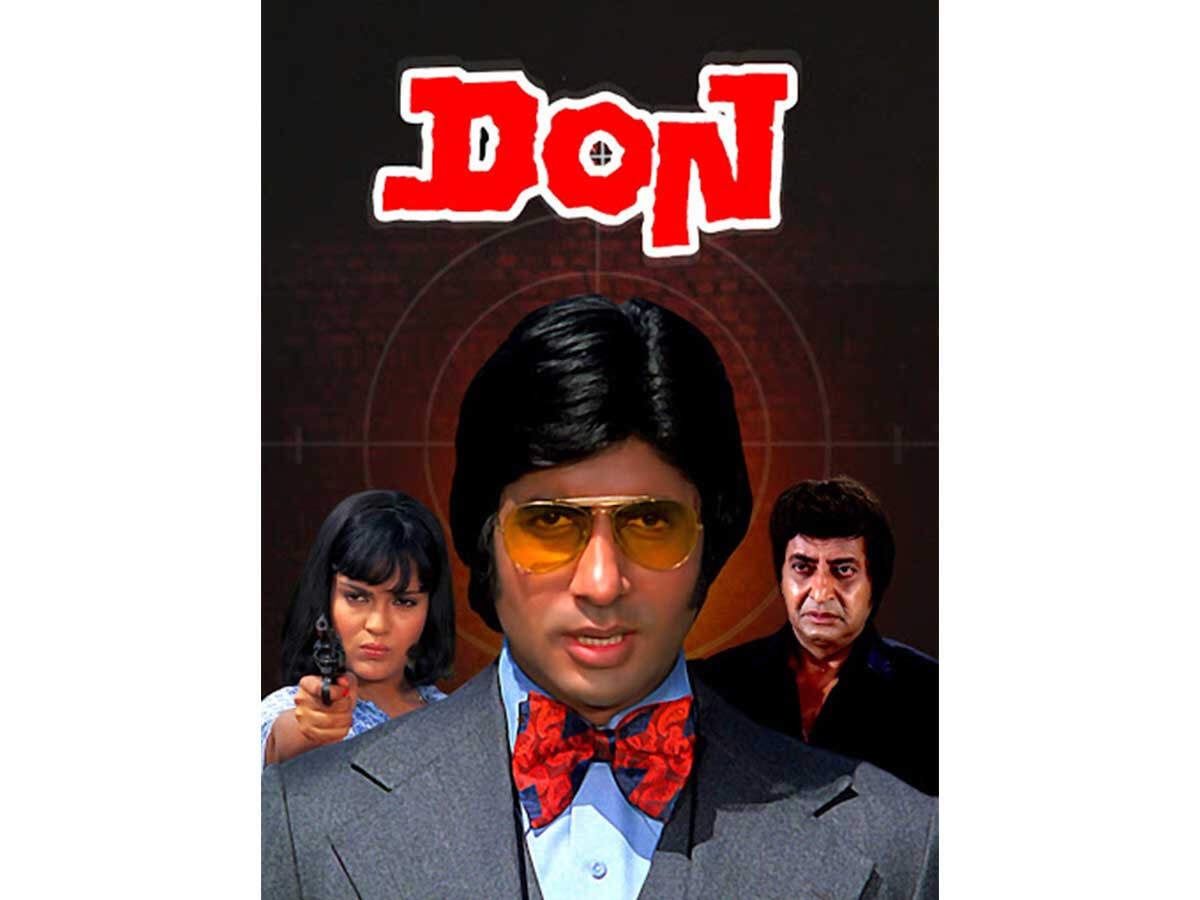 A ruthless gangster named Don is killed during a scuffle with the police. Since only DSP Desilva knows of this incident, he recruits another person named Vijay who is a spitting image of Don. Vijay is planted in Don's place in Don's gang and DeSilva has a plan to nab the entire gang in this way. But when Desilva dies during a raid, the secret that Vijay is not Don is also buried with him. Now Vijay is on the run – from the police and the criminal gang – and has to find the last piece of evidence to prove his real identity before it is too late.
4. Trishul (1978)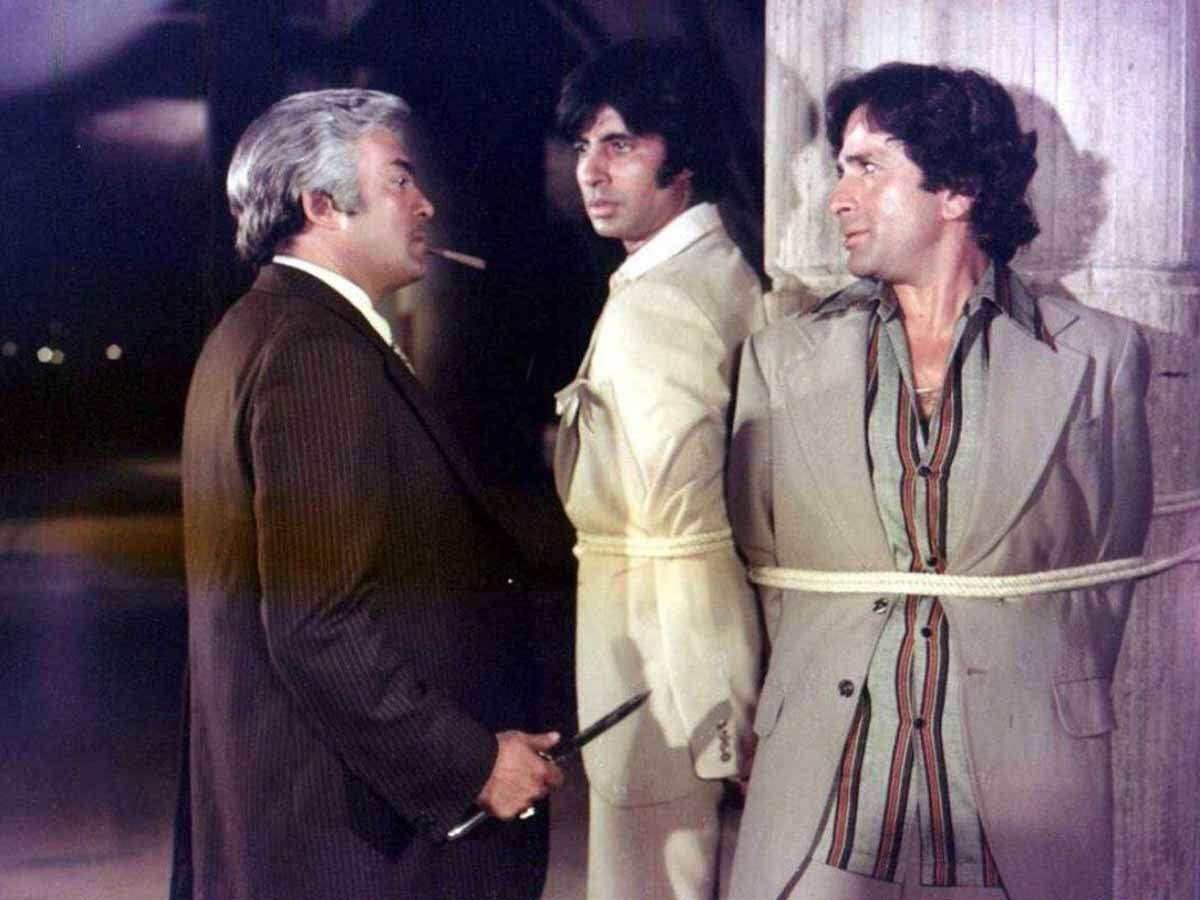 Vijay Kumar is the illegitimate son of a construction baron, Raj Kumar Gupta and his first love, Shanti, whom he gives up in order to marry a wealthy heiress. Raj does not know of this son, who grows up and after his mother's death comes to Delhi to take revenge on the Gupta family by destroying the family's business and connections with each other.
5. Silsila (1981)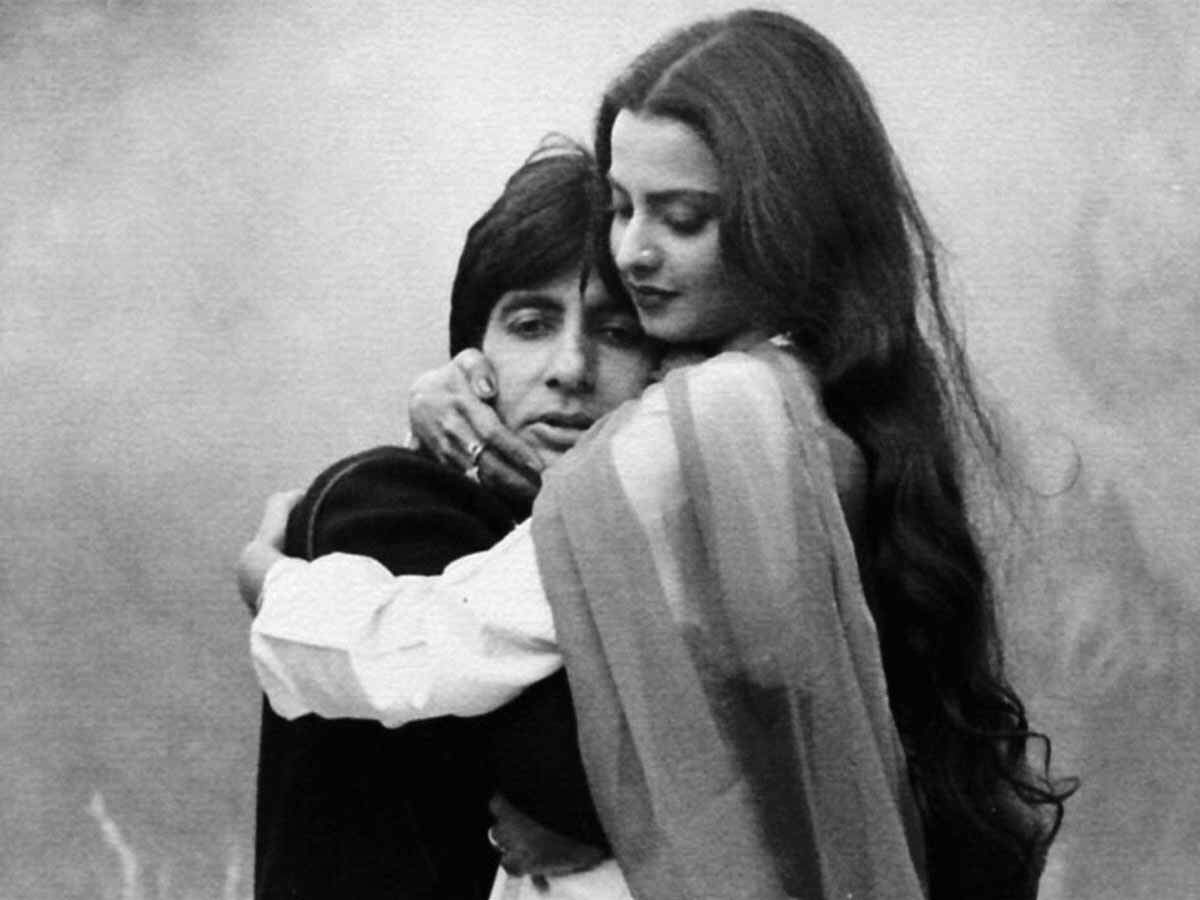 Amit (Amitabh Bachchan) a poet decides to bury his past life along with his love for Chandni (Rekha) when he meets Shobha (Jaya Bachchan). Shobha's life has come to a standstill after her fiancé and Amit's brother Shekhar (Shashi Kapoor) dies in a plane crash. Amit had only come to mourn the death of his brother with Shobha but ends up sacrificing his own love and life in an attempt to give Shobha a new lease of life. When fate brings Amit and Chandni face to face again, both are married to different people – but neither can ignore their feelings for each other. SILSILA is a story, thwarted by society's demands, which reappear as adultery but can it survive in the face of society?
Source: https://www.imdb.com/