LIST OF 7 DIFFERENT EARRINGS TYPES AND STYLES
Beauty
May 28, 2019
Mostly girls just want to have fun and the best way to do it is by doing multiple ear piercings and looking more attractive and gorgeous. But don't you worry about it at all, if you prefer single and only one ear piercing then
there are also many cute earrings and some beautiful studs for those who prefer a more classic look.
Check out the list of different earrings types and styles:
1. Cartilage Earrings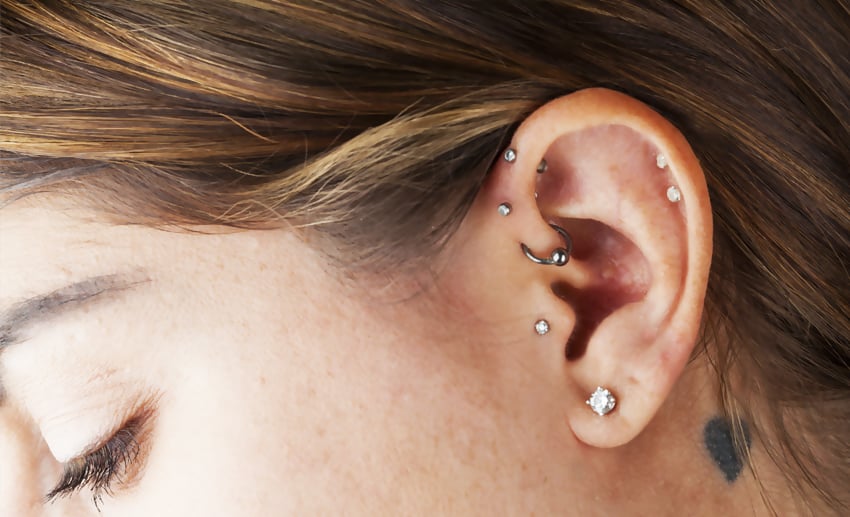 Cartilage earrings are a unique form of self-expression. It refers to any piercing on the area of the ear above the earlobe. Cartilage is a strong connective tissue that is thicker than the earlobe.
2. Conch Earrings
Conch piercing has a lengthy healing process, lasting anywhere from three to nine months. It goes straight through the inner shell of your the ear, which is another thick piece of cartilage. You experience a bit of pressure and pain during the whole process.
3. Daith Earrings
It is one of the most popular piercing, it seems to be a little painful, but the case is totally different. It does take a while to heal from three to six months.  Depending on how well you take care of it.
4. Ear Cuffs Non-Pierced
Non-pierced ear cuffs fit snugly and comfortably on your ear so you can rock the look without worrying about the ring falling out of place. It is designed in such a way so that the ear cuffs emulate the look of real cartilage earrings and no one will even know your ears aren't pierced.
5. Earrings
There are many different styles of earring available in the market that we just forget about the other piercing types and styles.
6. Forward Helix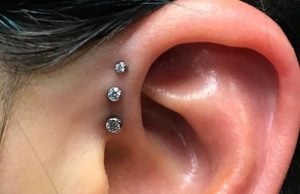 Helix is pierced at three places on a regular interval. Three studs are then inserted into the puncture junctions. It is more painful than the lobe counterpart and it takes a lot of time to heal and get back to normal.
7. Helix Earrings
Helix piercing is placed on the upper rim of the ear and it is also known as the cartilage piercing. As it does pierce cartilage, it does hurt but not as much compared to other cartilage piercings.